Member Info
Member Directory
People in Pictures
Chamber Calendar
Chamber News
About Bettendorf
Community Resources
QC Employment
Membership Application
Contact Us
Home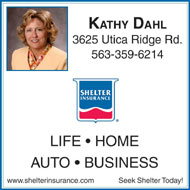 | | |
| --- | --- |
| | |

Membership Application



Contact Person:

Address:

City:

State:

Zip Code:

Type of Business:

Phone Number:

Web site:

E-mail:

Sponsor:



Calculate your investment according to the category which best describes your business, and return to the chamber office.

Membership Dues


For 1 employee...

$175

For 2-5 employees...

$200

For 6-10 employees...

$230

For 11-17 employees...

$285

For 18-24 employees...

$330

For 25 employees...

$370

plus $2.60 for each additional employee.





An administrative fee of $25 is
assessed to new or reinstated members.

Your Investment:

+ $25 =

Payment Method:

Please bill our firm *Credit Card

*Credit Card#:

Expiration Date:

Comments:
(if any)


Your investment is tax deductible as a business expense.
Billing for each year's investment is sent 30 days prior to date.
If for any reason you wish to cancel your membership,
you must notify the chamber office in writing 30 days prior to due date.


After processing you will be returned to our main page.



*NOTE: We are providing this membership application form online for your convenience, and it may be submitted to us from the web site if you choose to do so. This is a secure site. Therefore, you may feel confident in providing your credit card information in any online submissions. If you prefer, we can bill you.


To choose the billing option, on the line that says, "Payment Method" simply select the button that says, "Please bill our firm." (For your convenience, this is the default option.)

Alternatively, you may completely fill out the form online, print it, and send it to us via fax or US postal mail. If you opt for one of these methods, you may safely include your credit card information. OR you may include a check in your mailing envelope, along with the form. We are not equipped to take checks by fax.